Reiki for Wellbeing
Would you like to feel healthy, happy, positive and motivated?
For many of us stress is so commonplace that it has become a way of life. Yet too much stress can cause damage to your health, your mood, your productivity, your relationships and your quality of life.
Reiki works by rebalancing the body's energy flow; it removes blockages with the body which may have been built up for years resulting in physical pain, stress, emotional worries and an inability to move forward.
A reiki treatment will leave you feeling re-energised, re-vitalised and re-motivated.
The benefits of Reiki
Balances the energies of the body
Promotes natural self-healing
Enhances personal awareness
Relaxes and reduces stress
Adapts to the natural needs of the receiver
Leaves you feeling refreshed and rebalanced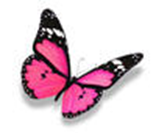 What to expect with a Reiki session
You relax, fully clothed on a massage table while the practitioner holds their hands on or above you. There are a series of hand positions employed by there is no pressure on the body, making it ideal for treating all ages and conditions. The energy flows wherever it is required and some people may experience a warm tingling sensation. Receiving a Reiki treatment is a very relaxing and soothing experience, which will leave you feeling refreshed and rebalanced.
Prices
1 hour session - £30.00
To book your session please contact us at info@emergetraining.co.uk